The Nectar Hybrid Mattress - Detailed Review & Best Coupon
The Straight Scoop - Our Findings & Highlights
Nectar recently launched their hybrid line to complement their market leading all foam models.  Designed for those who enjoy the a little more support and do not want that total sinking feeling.  Loaded with the same cooling properties and additional support, this hybrid fits any budget range!
Mattress Type/Category
Hybrid Mattress
Comfort Styles
1 – Nectar Original Hybrid Mattress
Height
12"
Total Layers
6
Cover
Poly-blend featuring heat wicking & cooling technology
Comfort layers
2" Therapeutic Gel Memory Foam;

1″ Dynamic Response Transition Layer

Support System
8" Infinity Innerspring Coils With Extra Edge Support
Tufting
None – flat surface
Sleeps Cool
Very Good
Motion Isolation
Very Good
Edge Support
Very Good
Budget
Twin to King $499 – $999, Queen $799
Feeling when lying down
Conforming memory foam feel before the solid base
Nectar is ideal for
Side and back sleepers up to 220lbs
Hot sleepers; Prefer a little sink but the support of springs;
Sensitive to motion; Budget conscious
Nectar is not right for
Stomach sleepers over 175lbs; Any sleeper over 220 lbs
Prefer a deep sink and sleeping "in" the mattress
Sleep Trial & Warranty
1 Year Trial! Lifetime Warranty
That one special thing
Solid hybrid at an incredible budget
We're Here to Help!
Call a Sandman Sleep specialist to fit you for the perfect mattress at 312.888.3155
Get the Best Coupon Automatically Applied Here
Ready to Buy? Buy Now
Company Overview
Launched in 2017, Nectar hit the ground running with the ultra popular Nectar Original mattress, vaulting to the top of the list in the competitive online mattress space. They did it through a combination of high quality foams at an economical price.
With its popularity, Nectar expanded its lineup through the DreamCloud and Awara mattress to appeal to different market sectors. Both mattresses immediately gained in popularity and sore backs all across America have thanked them ever since. Quick delivery is key and Nectar has multiple dedicated US based assembly factories to help meet their demand within days of an order. And Nectar backs their beds with an industry leading lifetime warranty. Nectar knows the importance of an excellent customer experience.
In 2019, Nectar changed its name to Resident to better describe themselves as they ventured beyond the bedroom into home furnishings. Nectar constantly develops, sources and tests new materials to achieve that "sleeping on a cloud" mantra. They have come up with 3 models (all indifferent price categories) to achieve their goal. We'll get into how The Nectar Mattress feels next, but first, let's take a look at the construction and materials that go into this award winning sleep system.
Construction / Materials
The Cover
Nectar's most popular hybrid mattress starts with a soft, breathable poly-blend cover. They added cooling properties within the weave so that it is cool to the touch. While not "cold" to the touch (that comes later with the Nectar Premier Copper) the cover feels plush and is designed to wick away moisture throughout the night.
Comfort Layers (They've got 2!)
The Nectar Hybrid captures its comfort for any position through 2 layers (3 inches of comfort and pressure relief) in this 12 inch mattress.
Right underneath the cover Nectar introduces you to 2 inches of gel infused breathable foam. This contour and comfort layer provides pressure relief with cushion and support in the most sensitive areas. The gel pulls heat from the body and doesn't return it, and the breathable materials allow air flow to remove it from the mattress. Nectar's adaptive memory foam layer helps relieve pressure points beneath your shoulders, hips and legs, encouraging better spinal alignment.
Below the cooling foam is 1 inches of Nectar's dynamic support foam. This is not only a pressure relieving foam but it is the higher dense foam that will have more energy absorption to cradle to the body like a cloud should. The dynamic foam provides that little bounce as the cooling gel layer above pulls you in, so you don't feel like you are stuck.
Support Layer
For support, Nectar chose a 8′ Infinity Innerspring Coils With Extra Edge Support.  These individually pocketed coils allows for consistent proper support for those sleepers up to 200 pounds. Eight inches of individually wrapped coils provide breathable edge-to-edge support and cushion your body's curves. The perimeter is constructed with thicker coils for enhanced edge support.
The Base
The shift-resistant lower cover is on the bottom of the mattress. It is designed to prevent slippage to the base holding the mattress. While the bed won't slip around at night – no slip-and-slide here!
Tufting
Nectar top-tufts the mattress, securing the cover to the top foam layer. This is important to keep the mattress parts from shifting. The mattress surface is flat. There are no hills and valleys to feel underneath when you lay on the mattress. For those that seek a flat surface from which to sleep, look no further.
Does it Sleep Cool?
YES! Nectar chose 3 technologies to ensure a cool, comfortable and dry night's sleep. It starts with the cover that wicks away moisture. Then is followed by two layers of gel infused comfort and pressure relieving foam. Gel is designed to pull away heat from the body (think osmosis from Jr. High science class!). Finally, the springs allow for air to circulate and exit the mattress.  All three layers are designed with air circulation in mind so after the gel pulls the heat away. The result, a neutral to cool temperature throughout the night keeping you dry and well rested all evening.
How about Edge Support?
Edge support comes from the reinforced edge coils. But it has to go through 3 inches of pressure relieving foam before you get to it. As a result, the edge support on the Nectar Hybrid is very good.  You can sleep all the way to the edge without the falling off feeling.
Comfort / Feel
Nectar set out to build a hybrid mattress for any budget that made you feel like you were in a high end hotel. From the moment you touch the surface cover gives you the silky feeling like silk is touching your face. And when you lay down, the pressure relief is immediate.
The Nectar Hybrid is a multi-sleeper, designed for side, stomach and back sleepers alike. However, stomach and back sleepers will realize the most immediate benefit as as you will sleep more on top of the mattress as opposed to sinking into the mattress.  The comfort foam layers are also highly responsive, meaning they fill in the crevices quickly when weight is taken off (instead of some foams that keep the energy and make it difficult to move around.
Side sleepers will feel very nice pressure relief, but exclusive side sleepers might look towards the Premium or Copper.  You quickly feel the 8 inch coil support layer helping to align the spine, putting you body in a relaxed state. The key to any good night sleep is spinal alignment, usually when our mattress does not allow for proper spinal alignment we toss and turn at night, sometimes waking with back, hip or shoulder pain. Up to 200 pounds, the Nectar Original should provide enough support to keep the body aligned for years with the mattress. Over 200 may require additional support (the Nectar Premier or Nectar Premier Copper). However, for the budget category to which the Nectar Hybrid Original falls, they have made a comfortable mattress with superior support at an excellent price.
On Sandman's Firmness Scale, we rate the Nectar Mattress a 6.5 out of 10.
This is a budget friendly MultiSleeper, designed for all sleeping styles.
The pressure relieving comfort layer provides a bit of sink but the responsive design of the foam and the ability for air to circulate throughout the mattress will keep you cool and dry all night long.
Edge support is very good for the average weight sleeper – no falling off feeling here!
Motion Isolation
Very Good! Mattress motion generally comes from the coil support system, and Nectar is no different.  That said, Nectar individually wraps each coil to mitigate motion transfer as much as possible.  Our testing found minimal motion transfer.  If you need total isolation, look more towards the all foam Nectar Original.
How does it arrive?
The Nectar Hybrid Mattress arrives compressed and wrapped up in a box for easy shipping and moving to the bedroom. The mattress can be a little heavy, so please make sure to move with a friend.   Check out the Dimensions below for more details.
What's the Return Policy? Warranty
Nectar offers a whopping 365 night trial period, while most companies offer 100 nights. If for any reason the Nectar Original is not the mattress of your dreams within the trial period, you can either return it for a 100% refund. Here's how it works:
The trial begins when you RECEIVE the mattress (the fedex delivery day).
You can sleep on it for a full year (all 4 seasons if you like). As there can be a slight break-in period, Nectar asks that you not initiate a return during the first 30 days.
If it's not the mattress of your dreams, reach out to Nectar via email to customer service, call them or start a chat online, provide your name and order number and that's it! There are no questions asked!
Returns: Nectar works with you to coordinate a donation if possible or a recycling pickup as a last resort on a day of your choosing.
Full 100% refunds (no fees!!) are issued within days of the return.
One very important item to note: For promotional mattress purchases that include free accessories such as pillows, a mattress protector, and sheets, you may keep, donate, or dispose of the products included with your purchase. The value of your free items will not be deducted from the total value of your mattress return, regardless of what you choose to do with them.
Nectar doesn't stop there!
Nectar covers the mattress with a lifetime warranty for the entire life that you own it. This does not include normal wear and tear, but any manufacturer defects are covered. If there are impressions greater than 1.5 in, Nectar will replace your mattress for the entire time you own it.
Dimensions and Weights
Nectar Weights range from 67 lbs (Twin) to 128 lbs (Calking).
| | | |
| --- | --- | --- |
| Size | Dimensions | Weight) |
| King | 76″ x 80″ x 12″ | 128 lbs |
| California King | 72″ x 84″ x 12″ | 128 lbs |
| Queen | 60″ x 80″ x 12″ | 105 lbs |
| Full | 54″ x 75″ x 12″ | 90 lbs |
| Twin XL | 38″ x 80″ x 12″ | 70 lbs |
| Twin | 38″ x 75″ x 12″ | 67 lbs |
How Do I order the Nectar Mattress? Does Nectar Offer Financing?
Yes, Nectar offers financing through Klarna. Pay as you like! Enjoy as low as 0% APR if you pay in full within up to 36 months when you choose Klarna.
Where Can I Try / Buy the Nectar Mattress?
Nectar available in many retail stores. However, if you are in the Chicago or Columbus OH area, please visit to test out the Nectar Mattress (we'll even help get it ordered for you!):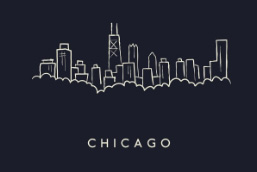 Chicago
415 W. Huron Street, Chicago, IL 60618
Columbus
44 N High Street, Columbus, OH 43215