Avocado Luxury Organic Crib Mattress - Detailed Review & Best Coupon
The Straight Scoop - Our Findings & Highlights
Avocado introduces the most luxurious hand crafted crib mattress available on the market.  Part of the premium Conscious Luxurious Collection, the Avocado Luxury Crib surrounds your most precious possession with the highest quality 100% organic fabrics and materials available.  Two sided, so it grows with your child, Avocado handcrafts each 100% organic luxury crib mattress in its own GOLS certified factory just outside of Los Angeles.
| | |
| --- | --- |
| Mattress Type/Category | Organic Luxury Crib (Flippable) |
| Comfort Styles | Infant Side – Firm Toddler Side – Luxury Firm |
| Height | 6" |
| Total Layers | 5 |
| Cover | Organic Cotton & Organic Wool, with Cotton Padding and Wool Fire Barrier |
| Comfort layers | Infant Side – 1" of Organic Coconut Husk Toddler Side – 1″ of Organic Dunlop Latex |
| Support System | 4″ 170 Steal Coils  |
| Tufting | Hand Tufted |
| Sleeps Cool | Yes! |
| Safety Standards | 100% Organic |
| Edge Support | Excellent |
| Budget (before Sandman Coupon) | $1,379 |
| Feeling when lying down | Infant Side – Firm for proper support of newborns Toddler Side – slight cushion for comfort as they begin to move around |
| Luxury Crib is ideal for | Infants & toddlers up to 4 years age |
| Luxury Crib is not right for | Children 4+ years old |
| Sleep Trial & Warranty | 30 Nights, 10 Year Warranty |
| That one special thing | Ultimate Pampering Luxury for your most precious |
We're Here to Help!
Call a Sandman Sleep specialist to fit you for the perfect mattress at 312.888.3155
Get the Best Coupon Automatically Applied Here
Ready to Buy? Buy Now
Company Overview
Avocado is everything Organic. Their mission is simple. Produce luxurious 100% organic mattresses for an affordable price. Their Mantra: Make Healthy Sleep Accessible and Affordable. Formed in 2015, they launched the Avocado Green mattress in 2016.
 This California and New Jersey based company set out to achieve a lofty goal – and they nailed it. Not only do they have all of the certifications to prove it, but they went one step further. Avocado owns and controls its entire supply chain. That's right, the sheep farms that produce the wool, the cotton fields that produce the cotton, the rubber trees in India that produce the latex. They even own the entire California based manufacturing facility (CU863637) which is one of only 5 GOTS and GOLS organic certified production facilities in the US.
Avocado doesn't stop at organic materials, they have a relentless focus on high quality craftsmanship. In 2018, Avocado merged with Brentwood Home – maker of the award winning Oceano mattress. Brentwood has been hand crafting luxury mattresses from Santa Monica California since 1987. All Avocado mattresses are assembled by hand in this California factory.
Vegan Note: Avocado substitutes Wool for Cotton in all Vegan versions.
The result: A fully organic mattress line with a Vegan option, made by hand at an affordable price.
How Organic is the Avocado Mattress? Here are some of their certifications:
Non-Toxic, Safe, and Responsible
No Polyurethane Foams
Carbon Negative
Biodegradable & Zero-Waste
Avocado Luxury Organic Crib Construction & Materials
The Cover
Avocado starts with an ultra soft 100%
certified organic cover.  Cotton is one of the softest, most breathable and most comfortable fabrics available. It's cool, wicks moisture and, better still, is more sustainable. No polyester is blended in here.  NO glues are used during the assembly process, all cover materials are stitched together, by hand.
Fire Retardant Layer 
The US mandates all mattresses have a fire resistant barrier.  Most companies choose a chemical solvent, but not Avocado.  The Luxury Organic Crib Mattress has a thin layer of pure wool between the covers and the comfort layer.  As a side benefit, the wool barrier wicks away moisture keeping your little one cool and dry at night.  
Comfort & Support Layers
Depending upon side selected, the layers of the crib mattress either act as comfort or support.  As such, we will describe each layer in detail below. 
Infant Side: The crib mattress includes a 1" layer coconut
husk pad infused with latex. This layer is 100% GOLS certified organic and keeps the mattress cool while providing the comforting support your little one needs.  As an added benefit, Avocado's latex is also Rainforest Alliance certified.  All latex is manufactured in facilities owned by Avocado so they can maintain control over the entire process under the close watchful eye of the USDA's National Organic Program.  Dunlop latex is naturally antimicrobial, cooler than memory foam, requires no adhesives to seam it together, and is more durable than Talalay latex. 
Toddler Side: 1″ of 100% Organic Dunlop Latex.  Latex is made from rubber sap.  As a
result, it is more responsive than memory foam (which absorbs energy).  Laying on latex, you can feel the material pushing back creating a bit of a "bounce".  For greater cooling, Avocado perforates their latex, increasing air flow throughout the mattress.
Coil Support System
Avocado hand finishes its individually cotton-wrapped pocketed innersprings to ensure the highest quality. Each crib mattress has 170 steel coils, wrapped in unbleached cotton calico that's top-and-bottom tied and nested-and-sewn, making it a traditional innerspring selection of the very finest quality.
Tufting
To ensure that everything fits together snug and tight on the mattress, Avocado decided on a 300 year old tried and true method – Needle Tufting. Needle tufting is the process of taking a long needle (as thick as the mattress) all the way through the layers to the base and back up. This type of stitching can only be done by hand through the experts at Avocado's manufacturing facility. The result, no clumping or shifting of materials creating a solid feeling mattress for a deep sleep all night long.
Does it Sleep Cool?
Yes!  The Avocado Luxury Organic Crib has
several mechanisms to give your little one a cool and dry comfortable night sleep.  The first step to a cool night sleep starts with a dry night sleep.  Let's see how Avocado makes this happen.  The first step is the plush cotton fabric that makes the cover.  It is breathable and naturally wicks away moisture.  This is followed by a layer of wool.  Now, normally wool is used to keep us warm in the winter, but this layer is naturally antimicrobial and wool is one of the best wicking materials on earth.  It also promotes airflow through the fibers.  The coconut husk infused with latex provides additional channeling allowing for air to flow freely whether we are moving or staying still at night.  Finally, the latex layer is perforated which further promote air flow.  The result, a cool dry sleep all night long.    
How About Edge Support?
Excellent
Avocado reinforces the outer edge of
the crib mattress.  This results in a stronger edge support allowing your little one to sleep all the way to the edge with no worry of sliding off.  
Avocado Luxury Organic Crib Comfort & Feel
The pinnacle of luxury, safety and support for your precious child, if money is no object, the Avocado Luxury Organic Crib Mattress is the one for you.    
The Avocado luxury Organic Crib mattress is hand crafted by artisans specifically for infants and toddlers up to 4 years.  As children grow, their sleep support system needs change.  Avocado's craftsmen took that into account when designing the Luxury Crib  mattress, making it durable and flippable. We'll detail out how the two sides feel below.
No matter which side, your child will start off on a soft yet breathable hypoallergenic 100% organic cotton cover.  This cooling, naturally anti-microbial fabric ensures that your child will be sleeping on a soft comfortable bed.
Infant Side (Firmer):  Ideally
designed to support the spine and promote proper posture, the coconut husk selection provides additional support where the child needs it most.  Shortly after laying down, your infant will feel the husk begin to support and cradle their body.  The firm surface ensures your child will be receiving plenty of support that they need.  Your child will sleep more "on-top" of the mattress.
Toddler Side (Softer): Flip the mattress when your child is 1 years old.  The organic latex adds a touch of sink.  As their body grows, their comfort needs change as pressure points develop if the bed is too firm.  The cooling latex
infused helps relieve them and keep them cool so they get the rest they need.  They will still sleep "on top" of the mattress, but will definitely have a little sink to contour where they need it most.
The Luxury Organic Crib can support babies up to 35 lbs.  Any heavier and you should look more toward popular Avocado ECO Kids Mattress.
No matter their sleeping style, they will be supported by the finest non-toxic, 100% organic materials available.   
On Sandman's Firmness Scale, we rate the Luxury Organic Crib Infant side an 8 out of 10 and the Toddler side a 7 out of 10.

A firmer mattress, it is designed to support and align the growing infant's back.   

The firm comfort layer provides very little sink, but even so, the superior airflow design and advanced cooling technology will keep you cool and dry all night long.

Edge support is excellent.
Extra Safety Standards
100 Percent Organic.  Seriously.
NO polyurethane foams, NO memory foams, NO synthetic foams, NO latex blends, NO chemical adhesives, NO vinyl, No Polyurethane, No PLU, and NO chemical flame retardants or synthetic fire barriers are used.
How does the Avocado Luxury Organic Crib arrive?
The Avocado Luxury Organic Crib comes shipped in a box. It's crazy to think that mattress with powerful springs and dense latex can be compressed, but it can.  And, without sacrificing quality and durability.  Some people ask if compressing the springs will hurt their integrity.  Nothing could be farther from the  truth.  Springs are actually shipped compressed all over the world (to save space).  The springs integrity is damaged if they are pulled excessively or bent out of position.  But, the way Avocado compresses its mattresses, they keep their shape and strength.  The box arrives via FedEx. The latex and the springs combined make the bed definitely on the heavier side.  Most sized will be a 2 man job to move, especially if going up stairs. 
Simply unbox the mattress.  Rest it on the bed frame and remove the plastic wrapping and the bed will decompress before your eyes.  Your child can begin sleeping on the bed and enjoying a restful night sleep that same day. 
Check out the Dimensions below for more details.
What is Avocado Luxury Organic Crib's Trial Period and Return Policy?
Avocado stands behind their bed so much that
they give you 100 nights to try it out.  If for any reason this is not the mattress of your child's dreams, you can return it for a 100% refund.  Here's how it works:
The trial begins when you RECEIVE the mattress (the FedEx delivery day).

Your child can sleep on it for 100 nights.  As there can be a slight break-in period, Avocado asks that you not initiate a return during the first 30 days.  

If it's not the mattress of your child's dreams, reach out to Avocado via their customer service portal on their website, provide your name and order number and that's it!  There are no questions asked!

Returns: Avocado coordinates a donation or recycling pickup on a day of your choosing.  They handle everything and there's nothing you have to do besides letting them know the best pickup date.

Full 100% refunds (no fees!!) are issued within days of the return. 
Avocado doesn't stop there!
Avocado covers the mattress with a 25 year warranty.  This does not include normal wear and tear, but any manufacturer defects are covered.  If there are impressions greater than 1.5 in, Avocado will replace your mattress for the entire time you own it.
Dimensions & Weights
52″ L x 28″ W x 6″ H – 36 lbs
How Do I Order the Avocado Luxury Organic Crib Mattress? Does Avocado Offer Financing?
Yes, Avocado offers financing through Affirm.  Enjoy as low as 0% APR if you pay in full within up to 18 months when you choose Affirm.
Where Can I Try an Avocado Luxury Organic Crib Mattress?
Avocado has begun to open experience showrooms in California and New York. However, if you are in the Chicago or Columbus OH area, please visit our Sandman Sleep Showroom Chicago or Sandman Sleep Showroom Columbus to try the Avocado mattress before you buy (we'll even help get it ordered for you with our special coupon!)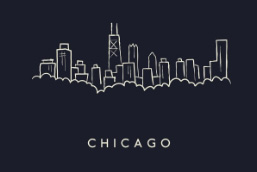 Chicago
415 W. Huron Street, Chicago, IL 60618
Columbus
44 N High Street, Columbus, OH 43215