Wink EcoCloud Detailed Mattress Review
The Straight Scoop - Our Findings & Highlights
Wink, the maker of the #1 best rated luxury hybrid, dips its toe in the "Natural Latex" waters with the EcoCloud.  Side sleepers will love the soft, supple Talalay latex as it contours to every curve.  Handcrafted in their Wisconsin factory and shipped to your door.
Mattress Category
Hybrid Latex
Comfort Styles

1

Height

14"

Total Layers

4

Cover

Organic Cotton & New Zealand Wool

Comfort layers

4" of Natural TalalayLatex

Support System

Individually wrapped steel coils, 5 zone support plus fully reinforced steel perimeter

Tufting

Top tufting to secure the cover to the talalay latex

Sleeps Cool

Yes!

Motion Isolation

Okay, Talalay Latex has bounce

Edge Support

Good

Budget (before Sandman Coupon)

Twin – King: $1,099-$2,099, Queen $1,699
Feeling when lying down

Feeling of soft sink with a bit of bounce, definite contouring of hips and shoulders for side sleepers

EcoCloud is ideal for

Side sleepers up to 220

Prefer to sleep more in the bed instead of on top

Responsive material with a bit of bounce

EcoCloud is not right for

Exclusive stomach and back sleepers 

Preference to sleep more "on-top" of their mattress

Preference for the energy absorption, sinking comfort of memory foam

Sleep Trial & Warranty

120 Night Trial!  Lifetime Warranty

That one special thing
Natural Latex for a great price
We're Here to Help!
Call a Sandman Sleep specialist to fit you for the perfect mattress at 312.888.3155
Get the Best Coupon Automatically Applied Here
Ready to Buy? Buy Now
Company Overview
A family run business, Wink began handcrafting high quality mattresses in 2007, right here in the USA. All mattresses are made start-to-finish in Wink's Watertown Wisconsin factory, whose central location allows for one of the quickest delivery times. Wink understands that the moment you choose a new mattress, you want it in your home as quickly as possible!  Wink has earned a reputation for not only making one of the highest quality mattresses in the industry, but for superior customer support and offering one of the best free trial periods and warranties in the industry.
Let's have a closer look at the materials before hopping into our personal review of the EcoCloud.
EcoCloud Construction & Materials
The Cover
The EcoCloud starts with a 100% certified ultra soft cotton and New Zealand wool cover.  Cotton is one of the softest, most breathable and most comfortable fabrics available. It's cool, wicks moisture and, better still, is more sustainable. The superior moisture control of wool helps keep you cool and dry throughout the night.No polyester is blended in here.  NO glues are used during the assembly process, all cover materials are stitched together, by hand.

Comfort Layer
Wink chose 2 layers, a total of 4″, of premium Talalay for its incredibly soft and contouring latex comfort layer.  The latex is textured and fabricated into targeted comfort layers to provide firmer support for the low back & lumbar, and softer support in the shoulders & hips to contour and quickly respond to your every movement.  
Referred to as the "gold standard of latex" due to its unique texture and supple feel, Talalay latex delivers a buoyant quality which relaxes muscles and relieves tension.  Made from the sap of rubber trees, the purified mixture is then whipped into a frothy batter, and evenly poured into a mold containing hundreds of precisely placed pins – which increase the inherent breathability of the latex. Next, the temperature is slowly dropped to -20°F, freezing the latex in place and ensuring a consistent cell structure. As the latex begins to set, the mold is then heated to 220°F and "vulcanized" into a solid material. This newly solid, natural core is dried by hot air, lazer cut to perfection and lovingly placed over Winks ultra-supportive coil support system.
Support System
The WinkBed hybrid's support system employs triple tempered steel individually pocketed coils directly underneath the comfort layer.  This high grade steel provides superior support throughout the life of the mattress.   But for added spinal alignment, The WinkBed employs a zoning system.  
Why zones?  Greater comfort and support is the reason.  The more zones, generally the greater the support.  And, on the EcoCloud, because it's designed for side sleepers, the 5 zones work to cradle your body better.  Finally, for even more support where it counts, Wink reinforces the lower back lumbar region on all models.   
Tufting
Tufting is the process where the individual parts of the mattress are either sewn or glued together to prevent slippage.  In Wink's case, the minimalist design of organic cotton, latex and springs does not necessitate tufting.  The design results in no clumping or shifting of materials creating a solid feeling mattress for a deep sleep all night long.  
Does The WinkBed Hybrid Sleep Cool?
YES!  We found The WinkBed to offer a cool dry sleep experience.  Being cool at night is all about being dry.  The WinkBed accomplishes the cool factor through a 3 step process they call Triple Layer Heat Disperse 
The organic cotton and wool cover wicks away moisture

The Talalay latex layer pulls heat from the body and is perforated for superior airflow, and

As the mattress is a hybrid, air is able to flow and circulate in-between the coil system
Final result – The EcoCloud will keep you cool and dry throughout the night allowing your body to get the restorative rest it deserves.
How about Edge Support?
Wink surrounds the outer edge of the mattress with stronger springs to make sure the mattress edge is "sag free".  This edge support increases the sleeping area so, for example, if one partner is a bed hog, the other partner can rest soundly on the edge.  No chance of falling off, just sayin'.  Finally, when you get out of bed in the morning, it helps you get out!  
Endurance Testing – Will The WinkBed Stand the Test of Time?
Wink believes so much in the durability of its mattresses that it hired an independent testing firm to simulate lifetime performance.  During a 20,000 sleep hour simulation, the WinkBeds hybrid sleep solution (the whole mattress, not just the springs) lost 2% of its support.
EcoCloud Comfort & Feel
From the moment you lay down on the EcoCloud, it is obvious by the plush pressure relief of the latex that you've arrived on Wink's softest bed in their lineup.  The latex top will envelop and contour to your body more than any other latex mattress we have tried.   That said, after a few moments, as you settle into the mattress, you can begin to feel the superior support from the pocketed coils that has made Wink a household name.  You will feel that support system very slightly underneath to help with alignment to give you enough resistance to push back to fill the space inbetween your body and the mattress.  You will definitely feel "in it" (as opposed to on top of it), but you won't be sactaficing the support.  
With the soft, exclusive side sleepers get the best of both worlds as they will get the most pressure and spinal alignment due to the sinking of the hip and shoulder regions.  Because the bed envelops you more, some think that might make the bed sleep warmer or even hotter.  This is not the case with WinkBeds.  The naturally cool latex combined with the air flow design and the organic cotton cover keep this plush bed cool all evening long.
The sweet spot for weight is up to 190 (especially for side sleepers).  Above that weight, you'll start to lose the benefit of the pressure relief from the Talalay latex as your body rests more on the springs.  At that size, you might consider the traditional Winkbed Hybrid Lux Firm model as the comfort layer provides additional support and comfort relief.  
On Sandman's Firmness Scale, we rate Softer a 5 out of 10.

Primarily designed for side sleepers.  Side/stomach or side/back sleepers might not get the support they need.  

Even though you sink into the comfort layer, the superior airflow design and advanced cooling technology will keep you cool and dry all night long. 

Edge support is very good – minimal side sagging here!
Motion Isolation - Good for Couples?
The EcoCloud has okay motion isolation.  The Talalay latex is ultra responsive and springy giving the bed plenty of bounce, and it may result in your partner feeling you move.  In the support system below, the pocketed coils separate the springs further isolating any motion transfer, thereby dampening motion transfer.  If you need total motion isolation, then look more towards the all foam mattresses (of which Wink has 3), or the luxury hybrids.  
How does the EcoCloud arrive?
The WinkBed comes in a box. It's crazy to think that a king size Plus model with powerful springs, dense foams and latex can be compressed, but they can.  And, with no sacrifice to quality and durability.  Some people ask if compressing the springs will hurt their integrity.  Nothing could be farther from the  truth.  Springs are actually shipped compressed all over the world (to save space).  The springs integrity is damaged if they are pulled excessively or bent out of position.  But, the way Wink compresses its mattresses, they keep their shape and strength.  The box arrives via Fedex or White Glove Delivery if you choose.  Simply unbox the mattress.  Rest it on the bed frame and remove the plastic wrapping and the bed will decompress before your eyes.  You can begin sleeping on the bed and enjoying a restful night sleep that same day.
What is Wink's Return Policy?
Wink offers a 120 night trial period, one of the best in the industry.  You can either return it for a 100% refund, or you can Exchange it for either a firmer or softer version during the trial period.  It truly is hassle free as Wink does all the heavy lifting.  Here's how both systems work:
The trial begins when you RECEIVE the mattress (the fedex delivery day).

You can sleep on it for 120 nights.  As there can be a slight break-in period, Wink asks that you not initiate a return during the first 30 days.  

If it's not the mattress of your dreams, reach out Wink via phone, email or chat (on their website), provide your name and order number and let them know if you wish to RETURN or EXCHANGE.  Either way, there are no questions asked!

Returns: Wink coordinates a donation or recycling pickup on a day of your choosing.  They handle everything and there's nothing you have to do besides letting them know the best pickup date.

Full 100% refunds (no fees!!) are issued within 5 days of the pick-up. 

Exchanges: For an exchange, Wink will send the new mattress to your home BEFORE the old one is removed so you'll never be without a bed to sleep on. And they offer a 60 day trial on the new mattress to make sure it's perfect for you.

Exchanges do have a $49 charge to cover state and/or local mattress recycling fees. 
Wink doesn't stop there!
As part of the lifetime warranty, they offer a 50% off Any Reason replacement guarantee.  Wink stands by its product so much that even years after the trial period ends, they will replace a mattress for 50% off!  Welcome to the family!
Dimensions & Weights
| | | |
| --- | --- | --- |
| Mattress Size | Dimensions | Weight |
| Twin | 13.6″ x 38″ x 75″ | 75 lbs |
| Twin XL | 13.5″ x 38″ x 80″ | 85 lbs |
| Full | 13.5″ x 54″ x 75″ | 100 lbs |
| Queen | 13.5″ x 60″ x 80″ | 115 lbs |
| King | 13.5″x 76″ x 80″ | 125 lbs |
| California King | 13.5″ x 72″ x 84″ | 125 lbs |
Does Wink Offer Financing?
Yes, WinkBeds offers Pay Over Time financing through Bread and Lease to Own through Katapult.
Where Can I Try a Wink EcoCloud Mattress?
Wink is sold exclusively online. However, if you are in the Chicago or Columbus, OH area, please visit our Sandman Sleep Chicago Showroom or our Sandman Sleep Columbus Showroom to try out the EcoCloud.  Try-Before-You-Buy AND to save money using our Sandman Coupons (we'll even help get it ordered for you!)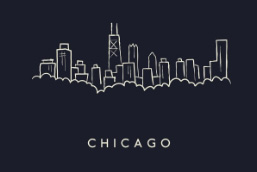 Chicago
415 W. Huron Street, Chicago, IL 60618
Columbus
44 N High Street, Columbus, OH 43215