Toscana Mattress by Magniflex Detailed Review
The Straight Scoop - Our Findings & Highlights
Toscana is inspired by the excellence of Made in Italy and of the Italian lifestyle. It combines Memoform and Elioform, along with the health and comfort benefits of 100% organic cotton.  The GOTS certification issued by the Institute for Ethical and Environmental Certification is proof that the fabrics used to manufacture this line are made of organic materials, in full respect for man and the environment.
| | |
| --- | --- |
| Mattress Type/Category | Memory Foam |
| Comfort Styles | Medium |
| Height | 1o" |
| Total Layers | 3 |
| Cover | Organic Cotton |
| Comfort layers | Memofoam and Eliofoam for cozy supportive comfort |
| Support System | Dense Eliofoam for unparalleled support |
| Tufting | Untufted |
| Sleeps Cool | Yes! |
| Motion Isolation | Superior |
| Edge Support | Very Good |
| Budget (before Sandman Coupon) | King & Queen: $2,499-$3,199 |
| Feeling when lying down | Immediate support, especially for the back |
| Toscana is ideal for | Multi-sleeper designed to support all sleeping styles.  Must like the conforming feeling of memory foam. |
| Toscana is not right for | Preference for little sink and that true memory foam conforming feel. |
| Sleep Trial & Warranty | 90 Nights, 20 Year Warranty |
| That one special thing | Eco Friendly Italian Luxury |
We're Here to Help!
Call a Sandman Sleep specialist to fit you for the perfect mattress at 312.888.3155
Get the Best Coupon Automatically Applied Here
Ready to Buy? Buy Now
Company Overview
Magniflex was born in Tuscany, a region blessed by nature, where the beauty of the landscape has always inspired art and artists.  In the 60's Giuliano Magni created his first mattresses in a small workshop.  It was the beginning of a journey which later on turned into a revolution.  In Prato, the world capital of fabrics, the sophisticated craftsmanship was combined with the most innovative ideas on sleep and wellbeing.
Since then, Magniflex has helped over 50 million people sleep better thanks to the solutions and technologies designed to meet their needs of comfort, relaxation and health.  The company has a worldwide presence with more than 4000 retailers in 99 international markets and is the supplier of more than 500 great hotels. A young and determined management team continues the development of the Magniflex brand, along the road traced by the President Giuliano Magni.
Magniflex uses 100% Italian materials and employs the skills of specialized technicians and of more than 180 professionals that work side by side sharing their passion and know-how.
Here are a few of their certifications and endorsements Magniflex mattresses have earned:
AJA Europe

SUSTAINABLE LOGISTICS 2015*

EC Declaration of Conformity, MEDICAL DEVICES

MED

UNIVERSITY of FLORENCE

MADE IN ITALY
Toscana Construction & Materials
The Cover
The organic cotton cover is cool and soft to the touch and guarantees maximum breathability. The special 3D band around the perimeter ensures greater perspiration, resulting in a feeling of superior well-being.
Organic cotton is always fresh and pleasant to the touch and guarantees maximum breathability. It features the prestigious GOTS certification issued by the institute for ethical and environmental certification, which attests the naturalness of the materials used in respect of man and the environment.
Nestled underneath the cover is a 2" layer of Memoform cushion fabric.  This super soft fabric is designed to hug you as you enter the bed and keep you relaxed and comfortable all night long.
Comfort Layers 
The Toscana 10 comfort layer features a layer in Memoform (2″) for a cozy, yet supportive comfort. Memofoam contours to your body's shape, giving a luxurious feeling of lightness and relaxation. In conjunction with the Super Soft Fiber padding presents exceptional qualities of softness and breathability allowing heat to be pulled away from the body.  This fiber guarantees a delicate and enveloping support to the whole body, as if it were being gently cuddled.
Memoform is the most anatomical of all the materials used in Magniflex's production and is designed to react to the weight of the body and to adapt perfectly to any type of build. This characteristic generates a pleasant feeling of ease and lightness while a person is asleep and helps the spine relax.
Support Layer
The 7″ Elioform support layer, thanks to its microcellular, high-density foam structure, helps to keep your back in the right position. A softer comfort combining elasticity and breathability. This foam has a high-density micro-cellular structure. It offers optimal support, elasticity and breathability to meet the need of every customer when it comes to quality of sleep.
Tufting
Magniflex does not tuft its mattress, meaning the cover is not attached to the comfort and support layers.  This is for two reasons, first, the cover is removable so it can be easily cleaned.  Second, the mattress surface is flat.  There are no hills and valleys to feel underneath when you lay on the mattress.  For those that silky smooth comfortable surface from which to sleep, look no further.
Does it Sleep Cool?
YES!  Magniflex chose 3 technologies to ensure a cool, comfortable and dry night's sleep.  It starts with the viscose cover that wicks away moisture combined with the phase change material (Outlast) that is cool to the touch.  This is followed by the gel infused Memofoam comfort and pressure relieving foam.  Gel is designed to pull away heat from the body (think osmosis from Jr. High science class!).  All three layers are designed with air circulation in mind so after the gel pulls the heat away, airflow removes it from the mattress.  The result, a cool-to-cold temperature throughout the night keeping you dry and well rested all evening.   
How About Edge Support?
Edge support comes from the 6.5" inch solid core.  But it has to go through 2 inches of pressure relieving Memofoam and the cushiony cover before you get to it.  As a result, the edge support on the Toscana is good, not great.  If you sleep close to the edge or spend a lot of time sitting on the edge of your bed but still want that pressure relieving feeling from the mattress, then you might want to look towards the Magnistretch model.
Toscana Comfort & Feel
Toscana embodies the natural lifestyle and landscape of Tuscany.  From its GOTS certified organic cover to the materials within, the mattress is designed for luxurious comfort and unparalleled support.  From the moment you touch the surface you feel the soft silky organic cotton embrace you.  And when you lay down, the pressure contouring pressure relief and support are immediate.  
Toscana is a multi-sleeper, which means it is designed to support all sleeping styles.  However, stomach and back sleepers will realize the most immediate benefit as the mattress is extremely supportive.  The moment you lay on the mattress, you feel the foams contour to your every curve.  You will feel a little bit of sink, as you sleep more on top of the mattress but any movement is minimized as the foams hug you and keep you secure.   
Exclusive side sleepers will also feel very nice pressure relief but the support system may make the bed feel a little firm.  This mattress feels on the level of a Tempur-pedic as it contours and supports more, the longer you lay in it.  The key to any good night sleep is spinal alignment, usually when a mattress does not allow for proper spinal alignment we toss and turn at night, sometimes waking with back, hip or shoulder pain.  
The sweet spot of the Toscana is up to 220 pounds.  At that range, the Toscana will provide enough support to keep the body aligned for years with the mattress.  Over 200 may require additional support which can come from the 12" version of the Toscana.  However, for the budget category to which the Toscana falls, they have made a luxurious mattress with unparalleled quality and superior support worth every penny.
On Sandman's Firmness Scale, we rate the Toscana a 6.5 out of 10.

This is a MultiSleeper, designed for all sleeping styles.   

The pressure relieving comfort layer provides a small amount of sink but the responsive design of the foam and the ability for air to circulate throughout the mattress will keep you cool and dry all night long. 

Edge support is good for the average weight sleeper.  You won't feel like you are rolling off, but folks that like to sleep on the edge should look for a mattress with a little more reinforcement.
Motion Isolation - Good for Couples?
Superior
The Toscana is an all foam mattress, so motion isolation is virtually non-existent.  The foam does not transfer motion so you will not feel your partner throughout the night.
How does the Toscana arrive?
The Toscana arrives compressed and wrapped up in a box for easy shipping and moving to the bedroom.  The dense foams make the bed definitely on the heavier side.  Most sizes will be a 2 man job to move, especially if going up stairs.  Simply unbox the mattress, rest it on the bed frame and remove the plastic wrapping.  The bed will decompress before your eyes.  You can begin sleeping on the bed and enjoying a restful night sleep that same day. 
Check out the Dimensions below for more details.
What is Magniflex's Return Policy & Warranty?
Magniflex offers a 90 night trial period.  If for any reason it is not the mattress of your dreams within the trial period, you can return it for a 100% refund.  Here's how it works:
The trial begins when you RECEIVE the mattress (the Fedex delivery day).

You can sleep on it for 90 nights.  As there can be a slight break-in period, Magniflex asks that you not initiate a return during the first 30 days.  

If it's not the mattress of your dreams, reach out to Magniflex via email to customer service, call them or start a chat online, provide your name and order number and that's it!  There are no questions asked!

Returns: Magniflex coordinates a donation or recycling pickup on a day of your choosing.  They handle everything and there's nothing you have to do besides letting them know the best pickup date.

Full 100% refunds (no fees!!) are issued within days of the return. 
Magniflex doesn't stop there!
Magniflex covers the mattress with a 20 year warranty.  This does not include normal wear and tear, but any manufacturer defects are covered.  If there are impressions greater than 1.5 in, Magniflex will replace your mattress for the entire time you own it. 
Dimensions & Weights
| | | |
| --- | --- | --- |
| Mattress Size | Dimensions | Weight |
| Twin | 10″ x 38″ x 75″ | 70 lbs |
| Twin XL | 10″ x 38″ x 80″ | 80 lbs |
| Full | 10″ x 54″ x 75″ | 90 lbs |
| Queen | 10″ x 60″ x 80″ | 100 lbs |
| King | 10″x 76″ x 80″ | 110 lbs |
| California King | 10″ x 72″ x 84″ | 110 lbs |
How Do I Order a Toscana? Does Magniflex Offer Financing?
Magniflex offers financing through Klarna.
IMPORTANT Ordering Information!  Special $100 Coupon
When ordering the Toscana mattress from our link make sure you use coupon code SANDMAN22 for an extra $100 off your purchase price!
Where Can I Try the Toscana Mattress?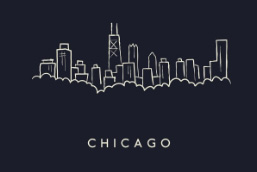 Chicago
415 W. Huron Street, Chicago, IL 60618
Columbus
44 N High Street, Columbus, OH 43215