Plank Firm Natural by Brooklyn Bedding Detailed Mattress Review & Best Coupon
The Straight Scoop - Our Findings & Highlights
The Plank Natural is a natural upgrade to the popular extra firm Plank Luxe.  Brooklyn Bedding replaced polyurethane foams and a quilted cover with natural talalay latex and organic cotton and wool to create the firmest and flattest natural hybrid on the market! Many say hard. This flippable mattress offers two choices – Firm on one side and Extra Firm on the other! Promote posture and improve O2 flow while sleeping. Back and stomach sleepers only here.
Mattress Type/Category
Natural Latex Hybrid
Comfort Styles
Flippable – Firm & Extra Firm
Height
13.25"
Total Layers
5
Cover
Extra Firm Side: Stretched organic cotton & wool

Firm Side: Quilted organic cotton & wool

Comfort layers
1.5" Extra Firm Talalay latex on one side and Firm Talalay on the other
Support System
Up to 961 individually encased 8" TitanCore coils
Tufting
Top tufting
Sleeps Cool
Excellent
Good for Couples? / Motion Transfer
Good
Edge Support
Excellent
Budget
Twin to King $1,050 – $1,999, Queen $1,599
Feeling when lying down
Firm and Flat
Plank Hybrid is ideal for
Back and stomach sleepers
Prefer a flat surface with no sink
Plank Hybrid is not right for
Side sleepers
Prefer any plush feeling in the mattress whatsoever
Sleep Trial & Warranty
120 Nights, 10 Year Warranty
That one special thing
Firmest natural hybrid mattress on the market
We're Here to Help!
Call a Sandman Sleep specialist to fit you for the perfect mattress at 312.888.3155
Get the Best Coupon Automatically Applied Here
Ready to Buy? Buy Now
Company Overview
We love the All American story of Brooklyn Bedding. A true entrepreneur with grit, vision and a lot of help along the way, John Merwin formed what is now Brooklyn Bedding in 1995. Not in Brooklyn, NY as one might think, but in Phoenix, Arizona (he named the company after his daughter, Brooklyn). Originally a mattress liquidation business, it soon turned to building a mattress and listing it on Amazon, just to see what might happen. Well, it took off and John launched Brooklynbedding.com. A pioneer in many respects, John was one of the original visionaries of a bed-in-a-box mattress packaging and delivery system. John wanted to ensure his beds were known for high quality at a price everyone could afford. Therefore, he took the entire manufacturing process in-house. To this day, all Brooklyn Bedding mattresses are made start-to-finish in their Phoenix factory; many on the assembly team have been making mattresses by hand for decades. They have earned a reputation not only for making one of the leading mattresses in the industry, but for quick delivery, superior customer support and one of the best trial and warranties in the industry.
As a testament to Brooklyn's commitment to quality, Brooklyn Bedding now manufactures many of the top private label mattress brands on the market. Brooklyn lists 6 models on their website, but they also manufacture brands such as Plank (extra firm) Plank Luxe and Titan (for the larger sleeper). Now 25 years old, Brooklyn is showing no signs of slowing down – in the last two years, Brooklyn Bedding has doubled its production capacity. They have recently completed the buildout of a new 600,000-square-foot factory in Phoenix where even more mattresses can be handcrafted, on demand, and shipped direct to customers' doors.
Let's have a closer look at the Plank Natural's materials before hopping in the feel of the two different sides.
Plank Natural Construction & Materials
The Cover
Brooklyn chose a premium GOTS certified
organic cotton and wool quilted cover for the Plank Natural mattress. This material resists impressions and remains breathable throughout the night so you sleep cool and dry.
Firm Side: 1.5" quilted cover – tack and jump stitching for a touch of comfort
Extra Firm Side: 0.75" quilted cover – continuous stitching pattern creates a flat surface for neutral spine position
Comfort Layer
The Firm side sits on top of 1.5" of Brooklyn's
densest Talalay Latex providing compression support. This means it provides the best of both worlds by evenly distributing pressure across the mattress with just the right amount of contouring and responsiveness. The result is exceptional pressure point relief that can help reduce joint and muscle pain.
Talalay latex is made from sap sustainably tapped from the tropical rubber tree Hevea Brasiliensis.  Brooklyn took the additional refining step in the latex process to create the smoother Talalay.  In the commercial production space, Dunlop latex is most commonly used. While many companies can and do use natural Dunlop latex, it is less refined and doesn't have the same plush feel as Talalay latex – the gold standard in latex production.
Brooklyn sources rubber exclusively from closely monitored plantations and the resulting latex foam is produced in the US. Additionally, the forests and plantations they source latex from are also certified by the Forest Stewardship Council.
The natural cooling properties of latex pulls heat away from the body, keeping you cool all night long. Latex's natural properties enables it to have higher water absorption and greater moisture wicking. This allows moisture to be released from the mattress more quickly, also contributing to a cooler, more comfortable sleep.
The Extra Firm side uses denser Talalay for an even firmer, flatter feel.
Support Layers
Sandwiched in between the two dense layers of talalay latex, rests the support foam is an 8" core of individually encased TitanCaliber™ coils, delivering greater responsiveness and pressure point relief while maintaining motion isolation for both sleep partners.
Tufting
Tufting is the process where the individual parts of the mattress are either sewn or glued together to prevent slippage. In the Plank Natural's case, they chose top tufting, where the cover is sewn into the gel foam layer. Tufting helps keep everything nice and together. This is just another example of the little details Brooklyn takes care of so you can rest easy.
Does Plank Sleep Cool?
YES! We found Plank Natural to offer a neutral to cool temperature control. Being cool at night is all about being dry. Plank Natural accomplishes the cool factor through a 3 step process:
The cover wicks away moisture
Talalay latex is naturally cool and perforated for greater airflow.
As the mattress is a hybrid, air is able to flow and circulate in-between the coil system
Final result – the Plank Natural will keep you cool and dry throughout the night allowing your body to get the rest it deserves.
How about Edge Support?
Excellent – No Sag Here
The Plank Natural is designed to be the flattest
and firmest mattress on the market. The firmness carries all the way out to the edge providing a complete "sag free" experience. This edge support increases the sleeping area so, for example, if one partner is a bed hog, the other partner can rest soundly on the edge.
Endurance Testing – Will Plank Stand the Test of Time?
Plank Natural is one of the highest quality extra firm mattresses in this budget range. Brooklyn spends a tremendous amount of time stress testing the materials to get the most out of the springs and foam. The result? A long lasting bed that can support up to 950 lbs.
Plank Natural - Two Comfort Styles in one Flippable Mattress (Firm & Extra Firm)
No matter which style you choose, just by the minimalist look of the Plank Natural, you know you'll be sleeping on a flat, firm yet very supportive mattress for many years to come. As we've said before, in this budget range it is difficult to find a more supportive or firmer natural mattress. Let's take a closer look at the different sides.
Plank Natural – Firm Side
The Plank Natural offers a little bit more comfort and pressure relief than its cousin, the Plank. This comes from the springs which allow for slightly more contouring to one's body. Plank Natural is designed as the flattest and firmest sleep experience so you will definitely sleep "on top" of the mattress. Absolutely no sink here. Over time you will continue to sleep on top of the mattress allowing for a consistent feel throughout the night. Back and stomach sleepers will feel the neutral spinal alignment as the body finds a restful position You will feel that support system very slightly underneath to help with alignment to give you enough resistance to push back to fill the space in-between your body and the mattress.
With the firm, exclusive back and stomach sleepers get the best experience of pressure relief spinal alignment due to the rigid structure. Because you sleep on top of it, the mattress will sleep cooler than a softer bed that will wrap around the body.
The sweet spot for weight is up to 250.
On Sandman's Firmness Scale, we rate Firm a 8.5 out of 10.
Exclusively designed for back/stomach. Side/stomach or side/back sleepers should look elsewhere.
You sleep directly on top of the mattress preventing any heat buildup from a classic soft sink mattress.
Edge support is superior!
Plank – Extra Firm Side
The Plank Natural, as the name denotes, borders on hard. Its thin top layer of latex rests directly on top of the high caliber TitanCaliber coils. Back and stomach sleepers will get the most comfort and health benefits from the Natural. You will definitely not sink as much as you sleep "on top" of this mattress. The mattress will sleep neutral to cool but an optional cooling layer may be added if you are a furnace sleeper. It is just a
On Sandman's Firmness Scale, we rate Firmer a 9.0 out of 10 (10 being the floor – literally).
Stomach and back sleepers will get the most benefit. Any side sleepers should look toward a model with greater pressure relief.
The extra firm layer provides no sink, but even so, the superior airflow design and advanced cooling technology will keep you cool and dry all night long.
Edge support is superior – absolutely no side sagging!
Motion Isolation
Either side will have very good motion isolation. Simply put, you will rarely feel your partner move at night. Whether they are a toss and turner, an early riser or using the facilities, it's not the bed that will wake you. The high density gel foam by its very nature does not transfer motion. It absorbs energy leading to minimal motion transfer.
How does the Plank Natural arrive?
All Brooklyn beds come in a box. It's crazy to think that a king size extra firm model with dense coils can be compressed, but it can. And, with no sacrifice to quality and durability. The box arrives via Fedex or UPS from their Phoenix, AZ factory. Simply unbox the mattress. Rest it on the bed frame and remove the plastic wrapping and the bed will decompress before your eyes. You can begin sleeping on the bed and enjoying a restful night sleep that same day.
What's Plank Natural's Return Policy? Can I exchange it for either a softer or firmer model?
Brooklyn offers a 120 night trial period. You
can either return it for a 100% refund, or you can Adjust the comfort level with a free mattress topper during the trial period. You may also exchange it for a different mattress and pay/refund any price difference. Here's how the system works:
The trial begins when you RECEIVE the mattress (the fedex delivery day).
You can sleep on it for 120 nights. As there can be a slight break-in period, Brooklyn asks that you not initiate a return during the first 30 days.
If it's not the mattress of your dreams, reach out Brooklyn at [email protected], via phone, email or chat (on their website), provide your name and order number and let them know if you wish to RETURN or EXCHANGE. Either way, there are no questions asked!
Returns: In most cases, Brooklyn will request that you have the mattress donated. Many of the charity foundations that are available offer a local pickup service. In the event that you are having trouble getting this coordinated, please let Brooklyn know and they will offer additional assistance. Once donated, you will receive a full refund. If you are having trouble, reach out to Brooklyn and they will be happy to assist.
Full 100% refunds (no fees!!) are issued within 3-4 business days of the pick-up.
Exchanges: For an exchange, Brooklyn will send the new mattress to your home BEFORE the old one is removed so you'll never be without a bed to sleep on.
Brooklyn doesn't stop there! After the trial period ends, Brooklyn offers a 10 year manufacturer warranty.
Dimensions and Weights
| | | | |
| --- | --- | --- | --- |
| Sizes | Dimensions | Height | Weight |
| Twin | 38″ x 74″ | 13.25″ | 55 lbs. |
| Twin XL | 38″ x 80″ | 13.25″ | 70 lbs. |
| Full | 53″ x 74″ | 13.25″ | 85 lbs. |
| Queen | 60″ x 80″ | 13.25″ | 122 lbs. |
| King | 76″ x 80″ | 13.25″ | 138 lbs. |
| California King | 72″ x 84″ | 13.25″ | 148 lbs. |
Does Brooklyn Offer Financing?
Yes, Brooklyn offers financing through Affirm, in most cases 0%. Click here to see if you qualify for 0% through Affirm.
Where Can I Try / Buy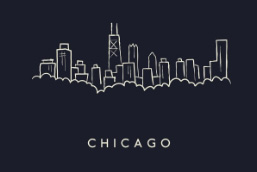 Chicago
415 W. Huron Street, Chicago, IL 60618
Columbus
44 N High Street, Columbus, OH 43215