Brentwood Hybrid Latex Mattress Detailed Review & Best Coupon
The Straight Scoop - Our Findings & Highlights
Brentwood handcrafts the Hybrid Latex Mattress with the finest domestic and international materials in its own GOLS certified factory just outside of Los Angeles.  Made from certified organic materials and up to 57 recycled plastic bottles, this Earth-friendly luxury mattress will appeal to anyone seeking a medium natural mattress at a great budget.
| | |
| --- | --- |
| Mattress Type/Category | Latex Hybrid |
| Comfort Styles | Medium |
| Height | 12″ |
| Total Layers | 6 |
| Cover | Organic Cotton, Wool and Performance fibers (from recycled plastic bottles) |
| Comfort layers | Organic wool & 4″ of Organic Dunlop Latex |
| Support System | Up to 975 8″ zoned steel coils |
| Tufting | Top Tufting |
| Sleeps Cool | Excellent |
| Good for Couples? / Motion Transfer | Very Good |
| Edge Support | Good |
| Budget | Twin-Split King $1,149-$1,839, Queen $1499 |
| Feeling when lying down | Pure medium feel with a little bounce |
| Hybrid Latex is ideal for | Side and back sleepers looking for a plush mattress with a responsive nature |
| Hybrid Latex is not right for | Preference for a sinky memory-foam-feel.  Heavier sleepers over 225 lbs, stomach sleepers over  160 lbs |
| Sleep Trial & Warranty | 1 Year Trial, no hassle return, 25 year warranty |
| That one special thing | Earth Conscious – Made recycled & sustainable materials |
We're Here to Help!
Call a Sandman Sleep specialist to fit you for the perfect mattress at 312.888.3155
Get the Best Coupon Automatically Applied Here
Ready to Buy? Buy Now
Company Overview
Brentwood began hand crafting luxury mattresses in 1987. Originally known as a boutique manufacturer, their popularity exploded as soon as they moved to the online distribution model. In fact, Avocado commissioned Brentwood to manufacture its award winning 100% organic Avocado Green mattress. The mattress was so popular that in 2018, Avocado bought the company! This merger benefited Brentwood greatly as Avocado owns and controls its entire supply chain. That's right, the sheep farms that produce the wool, the cotton fields that produce the cotton, the rubber trees in India that produce the latex. They upgraded the California manufacturing facility to earn one of only 5 GOTS and GOLS organic certified production facilities in the US.
To this day, Brentwood continues to have a relentless focus on high quality craftsmanship.
Hybrid Latex Construction & Materials

The Cover
Brentwood starts with soft, breathable 100% organic cotton and performance stretch knit fabric REPREVE®.  REPREVE® is used for activewear, swimwear, and outerwear — among brands like Patagonia®, Quicksilver®, and Toms®. The effort reduces waste while repurposing single-use plastic bottles.  Each mattress is made from up to 57 recycled plastic bottles. The cover is embroidered with a calming wave pattern.  Inspired by the surf and lively tide pools found at California's Crystal Cove State Park, the embroidery adds structure and artful detail to the mattress.
Hybrid Latex Fire Retardant Layer
The US mandates all mattresses have a fire resistant barrier. Most companies choose a chemical solvent, but not Brentwood. The Hybrid Latex mattress has a thin layer of pure wool between the covers and the comfort layer. As a side benefit, the wool barrier wicks away moisture keeping you cool and dry at night.
Hybrid Latex Comfort Layers
Brentwood uses 100% FSC® certified (C156318) Dunlop latex in every
mattress. Of the two types of latex (Dunlop and Talalay), Dunlop is more eco-conscious as it uses less processing. As an added benefit, Brentwood's latex is also Rainforest Alliance certified. All latex is manufactured in facilities owned by Brentwood so they can maintain control over the entire process under the close watchful eye of the USDA's National Organic Program. Dunlop latex is naturally antimicrobial, cooler than memory foam, requires no adhesives to seam it together, and is more durable than Talalay latex.
Latex is made from rubber sap. As a result, it is more responsive than memory foam (which absorbs energy). Laying on latex, you can feel the material pushing back against you creating a bit of a "bounce". For greater cooling, Brentwood perforates their latex, increasing air flow throughout the mattress.
The Hybrid Latex Mattress has 2 latex layers providing a total of 4 inches of comfort. The top layer consists of 2 inches of plush latex for comfort and body contouring. The bottom layer is a denser support layer.  To provide even greater motion isolation, Brentwood uses a laser to cut waves into the  latex layer (a process called convoluting) to provide greater energy absorption.
Hemp Transition Layer
Brentwood places a thin GOTS organic certified natural hemp fiber pad as a transition between the latex and the coil support system.  Hemp fiber is inherently eco-friendly.  It is a hardy, renewable resource that requires less water and land to grow than conventional cotton.
Support Layer – 7 Zoned Support
For unparalleled support, Brentwood chose an 8-inch ActivEdge™ Quantum® Edge coil unit from Leggett & Platt®. The Hybrid Latex features up to 975 individually pocketed coils, plus a reinforced perimeter. It is one of the most advanced support systems to pair with their comfort system. The springs have 7 zoned support, placing softer (yet incredibly supportive) springs in the shoulder and hip region and more support where it counts – in the middle third of our body. Finally, they reinforced the edge coils so that you can sleep all the way to the edge of the mattress without any feeling of falling out. The result: a support system that properly aligns the spine while relieving pressure points for a comfortable night's rest.
Base Layer (Recycled Denim)
Brentwood upcycles denim scraps — the byproduct from when all cotton denim jeans are cut — to create a support layer that is natural, breathable, and reduces waste.  The denim pad is a high-performance thermoregulating material.  By upcycling this natural material, Brentwood prevents the denim scraps from ending up in the landfill.
Tufting
To ensure that everything fits together snug and tight, Brentwood chose top tufting.  Top tufting is the process of sewing the embroidered cover to the top comfort layers, creating a flat sleeping surface.  The result, no clumping or shifting of materials creating a solid feeling mattress for a deep sleep all night long.
Does it Sleep Cool?
Yes! Hybrid Latex has several features to give you a cool,
dry and comfortable night sleep (even for furnace sleepers). Feeling cool at night is all about feeling dry. Hybrid Latex starts with the ultra wicking embroidered cover.  The wool layer naturally wicks away moisture, is antimicrobial and promotes airflow.  Latex is an incredible moisture absorbent.  Additionally, perforations and channels within the latex promotes airflow to help heat escape.  And finally, the hybrid has springs which further promote air flow. The result, a cool dry sleep all night long regardless of which side you choose.
How About Edge Support?
Good
Hybrid Latex reinforces the outer edge of the spring support system with thicker coils on every mattress. This results in a stronger edge support allowing you to sleep all the way to the edge with no worry of sliding off.
One Added Benefit: the latex pushes back against you to fill in all the nooks and crannies. This responsive nature adds to edge support and actually "helps" you get out of bed in the morning!
Hybrid Latex Comfort & Feel
Hybrid Latex (5 on a scale of 10)
Latex responds or bounces back quickly – providing a very different feel than a traditional memory foam, as felt in most mattresses.  Latex is a foam made from the sap of a rubber tree and is designed to return to form quickly.  As you move around, the latex fills in all the nooks and crannies.  You will not have any sinky, stuck-in-one-place feeling.  This being said, the Hybrid Latex is plush enough to give you nice contouring, it is just more responsive.
Side, combination and back sleepers will receive the most benefit from the Hybrid Latex.  There is enough support and resistance in the latex to make even the most mobile sleepers comfortable.  The mattress provides plenty of support from the 7 zone coil system.  Hybrid latex can support sleepers up to 225 lbs.  Above that weight, you'll want to have a little more support in the mattress and can look towards the Avocado Green Pillowtop mattress.
Edge support is good.  Hybrid Latex comes with heavy duty edge coils allowing you to sleep all the way to the edge.  One thing – edge support is defined by if your body can lay on the edge and not fall off.  From a sitting-on-the-edge perspective, the Hybrid Latex has some give.  While the patterned cover provides structure, there are several inches of latex, resulting in some edge sink.  However, that should not affect your sleeping.
Finally, the organic latex is perforated to allow greater airflow throughout the mattress.  It is designed to pull away heat and escape it through the coil layer.  As a result, the Hybrid Latex will sleep temperature neutral and comfortable all night long.
On Sandman's Firmness Scale, we rate the Hybrid Latex a perfect medium 5 out of 10.
Side combination and lighter stomach sleepers will get the most benefit out of the Hybrid Latex.
The latex comfort layer provides a little sink, but even so, the superior airflow design and advanced cooling technology will keep you cool and dry all night long.
Edge support is good – if you are looking for excellent edge support, have a look at the Avocado Green Pillowtop mattress.
Motion Isolation - Is Hybrid Latex good for couples?
Very Good Latex traditionally offers a bit of bounce, but Brentwood employs several techniques to mitigate any motion transfer.  First, the latex is precision cut using Brentwood's patent pending wave design.  It layers in latex in a counter balancing cross pattern, resulting in reduced transfer.   Secondly, the Hybrid Latex has a hemp fiber pad transition layer and a base bad to further absorb any motion.  As a result, you will barely feel your partner move at night, if any at all. Whether they are a toss and turner, an early riser or using the facilities, it's not the bed that will wake you.
Off Gassing
Due to the high quality materials, the Hybrid Latex mattress has no off gassing.
How does the Hybrid Latex mattress arrive?
The Hybrid Latex comes in a box for easy shipping and moving to the bedroom. It's crazy to think that a king size mattress with powerful springs can be compressed, but it can. And, with no sacrifice to quality and durability. Some people ask if compressing the springs will hurt their integrity. Nothing could be farther from the truth. Springs are actually shipped compressed all over the world (to save space). The springs integrity is damaged if they are pulled excessively or bent out of position. But, the way Brentwood compresses its mattresses, they keep their shape and strength. The box arrives via Fedex or White Glove Delivery if you choose. Simply unbox the mattress. Rest it on the bed frame and remove the plastic wrapping and the bed will decompress before your eyes. You can begin sleeping on the bed and enjoying a restful night sleep that same day. Moving most sizes will be a 2 man job, especially if going up stairs. Check out the Dimensions below for more details.
What's Brentwood's Return Policy & Warranty?
Brentwood stands behind their bed so much that they give you a FULL YEAR, yes 365 Days! trial. Most companies offer 100 nights. If for any reason this is not the mattress of your dreams, you can return it for a 100% refund. Here's how it works:
The trial begins when you RECEIVE the mattress (the Fedex delivery day).
You can sleep on it for 365 nights. As there can be a slight break-in period, Brentwood asks that you not initiate a return during the first 30 days.
If it's not the mattress of your dreams, reach out to Brentwood via their customer service portal on their website, provide your name and order number and that's it! There are no questions asked!
Returns: Brentwood coordinates a donation or recycling pickup on a day of your choosing. They handle everything and there's nothing you have to do besides letting them know the best pickup date.
Full 100% refunds (no fees!!) are issued within days of the return.
Brentwood doesn't stop there!
Brentwood covers the mattress with a 25 year warranty. This does not include normal wear and tear, but any manufacturer defects are covered. If there are impressions greater than 1.5 in, Brentwood will replace your mattress for the entire time you own it.
Dimensions and Weights
| | | | |
| --- | --- | --- | --- |
| Size | Mattress Dimensions | Weight | |
| Twin | 75″L X 38″W X 13″H | 80 lbs | |
| Twin XL | 80″L X 38″W X 13″H | 95 lbs | |
| Full | 75″L X 54″W X 13″H | 112 lbs | |
| Queen | 80″L X 60″W X 13″H | 123 lbs | |
| King | 80″L X 76″W X 13″H | 153 lbs | |
| Cal King | 84″L X 72″W X 13″H | 161 lbs | |
| Split King | 80″L X 38″W X 13″H (x2) | 175 lbs | |
Does Brentwood Offer Financing?
Yes, Brentwood offers financing through Affirm. Enjoy as low as 0% APR if you pay in full within up to 18 months when you choose Affirm.  Click here to see if you qualify.
Where Can I Try the Hybrid Latex?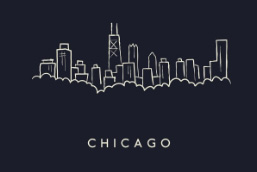 Chicago
415 W. Huron Street, Chicago, IL 60618
Columbus
44 N High Street, Columbus, OH 43215